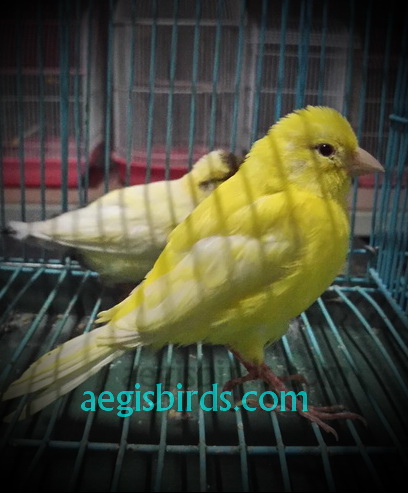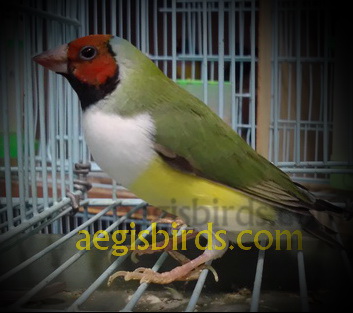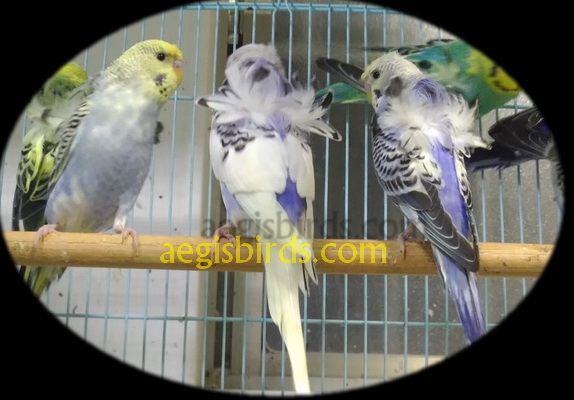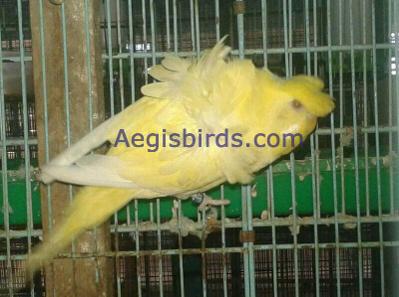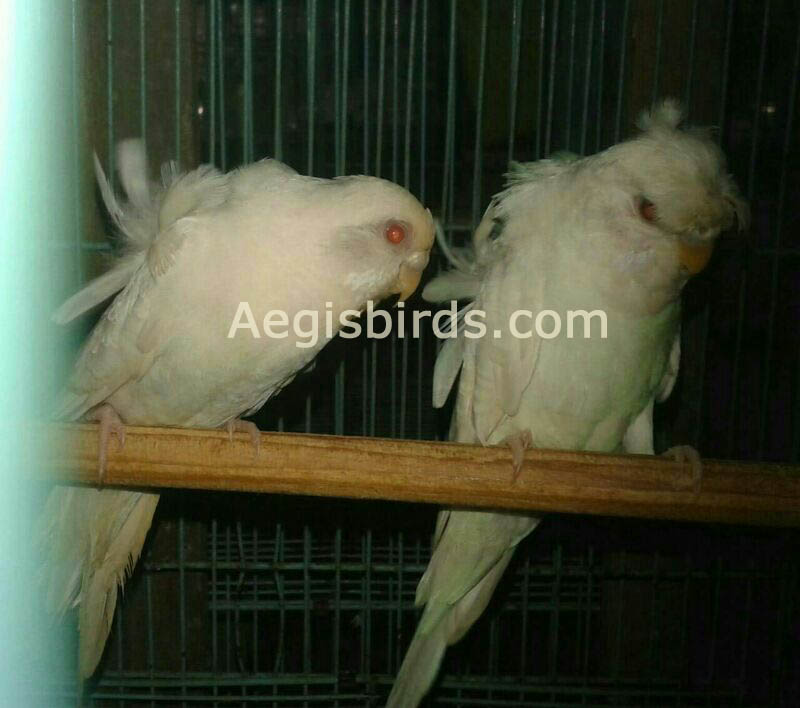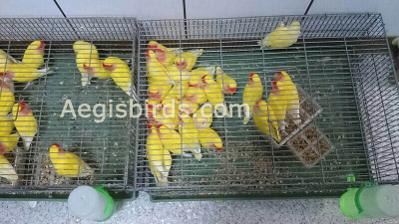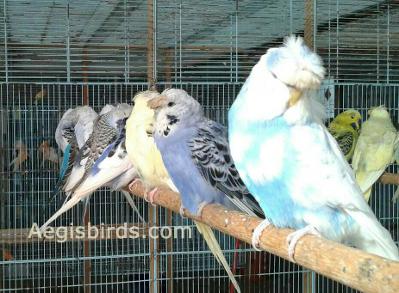 Welcome to our website!

Thank you for your interest in our birds! We can export many kinds of cage and aviary birds!

We are a wholesale export broker for breeders of a huge variety of birds. Please, read on!

You may have been directed here from our original website: www.birdimporter.com.

Who We Are:

Aegis International Trade Co., Ltd. began as a hobby breeding conures for my wife Catherine and I. Having a keen interest in breeding, and a knack for handling overseas imports of live birds, we set off to visit some of the best breeders in Holland, Belgium and the US. But, also having experienced first-hand the tumultuous nature of the market for exotic birds, we realized we needed to expand to exporting in order to establish ourselves globally. Taiwan has a very large and thriving community and network of breeders, including cage and aviary birds of every possible kind and variation. Many of these breeders have good and healthy birds available for the international market, and in recent years there has been increasing interest in the birds being bred here. Advantages include, of course, some of the lowest prices in the world for birds such as canaries, cockatiels and finches, as well as a huge variety of cage and aviary birds, including captive-bred lories, pionus, African parrots, conures, caiques and monk parakeets, as well as some Australian grass parakeets! Also, a lot of the common diseases found in lovebirds from some Asian countries are just not a problem here.

We have recently formed a partnership with one of the biggest wholesale bird distributors in Taiwan and established our new export company: Colour Fly International Co., Ltd.

We specialize in supplying medium to large-sized shipments of live birds to breeders, wholesalers and buyers in markets such as Pakistan, Malaysia, Kuwait, Egypt, Jordan, Bangladesh, India, the Gulf Coast Countries and more. Our customers include importers from around the world. We are a small, friendly company with a lot of integrity!

Colour Fly International Co., Ltd.

Shipping live animals is challenging, as most people in the bird business know. Anyone who has ever bought birds from overseas knows the disappointment of not getting the birds you expected - it happens all the time in the pet trade, especially if there is a language difference. We understand that customers have their own specific requirements, such as quantities, ages, box sizes, color mutations, shipping routes, documentation and whole lot more. But because we are of course fluent in English and Chinese, our strength is being able to accommodate all these concerns and alleviate some of the worry involved in buying birds in bulk and shipping them halfway around the world. We are experienced and good at what we do - if you buy birds from us, they will get to you safely and efficiently, and if you have any questions or concerns about quality or safety, we are very willing to discuss this with clients to ensure that no mistakes or misunderstandings are made. Catherine and I handle all the brokering for Colour Fly, so even moreso than before, we stand by our original motto and our customers can rest easy knowing that their shipments are safe...




...'under our Aegis'.




Here is a list of some of the birds we export:

finches, budgerigars, Fischer's lovebirds, Masked lovebirds, Peach-faced lovebirds, cockatiels, Hagomoro budgies, Multi-crested budgies, Dusky headed conures, Taiwanese wild birds, lories, lorikeets, long-tailed finch, grassfinch, owl finch, zebra finch, parakeets, conures, barred parakeet, lineolated parakeet, monk parakeet, crested canaries, Senegal parrot, Jardine's parrot, Grey parrot, Rueppel's parrot, Red-bellied parrot, scaly-headed parrot, white-capped pionus, blue-headed pionus, Dusky pionus, Bronze-winged pionus, finchbill, white-eared sibia, streak-breasted scimitar babbler, laughing thrush, parrotbill, emerald dove, vinaceous rosefinch, ruby-throated, red-headed tit, Chestnut munia, ringnecked parakeet, violet personata, Violet Fischer's, star finch, canaries, lovebirds, Chinese Bulbul, Society Finch, Red-crested Canary, English Budgies, Streak-breasted Scimitar Babbler, mixed cockatiel, Black Bulbul, Gouldian Finch, Java Sparrows, Zebra finch, Shama, Yuhina.

Mutation Conures

We can also provide exclusive access to the extremely rare mutation colors of greencheek conures: Suncheeks and Mooncheeks (4 mutations in one bird!) as well as a new Pied variety. These are rare collectors items - still not bred in large quantities. Stunning bright yellow Suncheeks and glowing Mooncheeks. Breeding pairs available and hand-fed, too. Besides these, other birds available such as Green-thighed Caiques.

We specialize in hard-to-find parrot mutations. We have a wide variety of birds available for import and export to other countries.




Please take your time to browse this website,

view the slideshows below and feel free to



We are experienced import/export brokers and we can help you find the exotic birds you want. We specialize in finding rare and unique color mutations, and we have contacts with some of the best breeders in Europe, the US and South America. Let us help you find that one must-have bird for your collection! Contact us now!